about
After working in the field of architecture, I had a real desire to work with my hands again.  I launched Brevity in 2007. The word brevity means "the quality of expressing much in few words". That definition is what drives the design philosophy behind Brevity – I aim to create designs that are concise and simple, yet meaningful.
My focus over the years has turned to creating truly one-of-a-kind keepsakes, from our Calligraphy collection, which are hand-lettered by Crystal Kluge, ensuring that no two designs are the same, to our original Signature collection - because how much more personal can you than a signature can you get?  
My favorite thing about our custom lines is getting to hear the personal stories behind the pieces that we make. It is such an honor to get a glimpse into the lives of our clients. 
Brevity has always been about one-of-a-kind jewelry that puts the personal into personalized. 
...and still more personalized options
Press
"The perfect gift for you or someone you adore." - Muses Visionaries
"The ultimate personalized jewelry." - E! News
"Best gift idea ever." - Cosmopolitan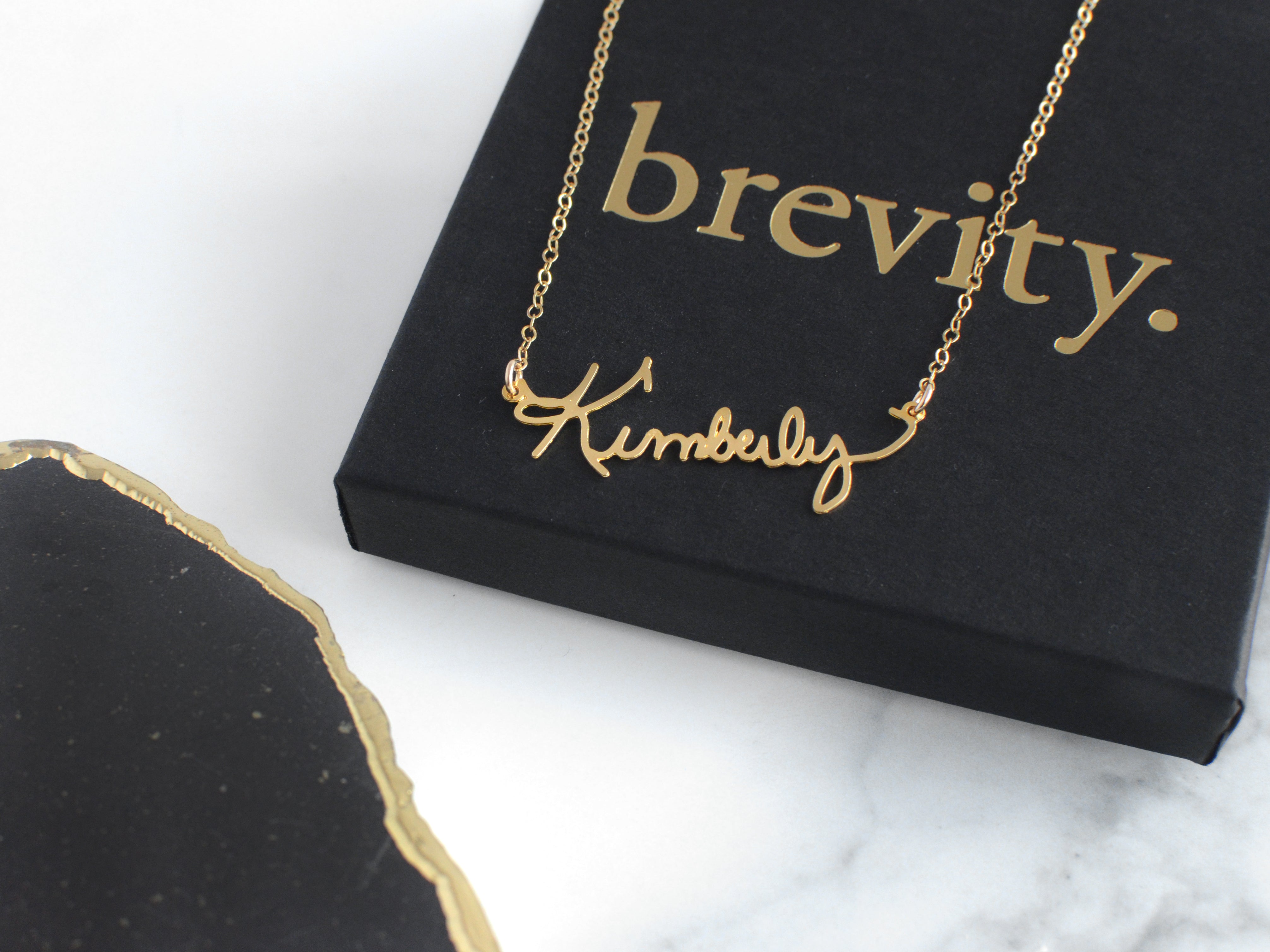 Gift Wrapping
Send your gifts in Brevity's signature packaging, with a black and gold box and a personalized note.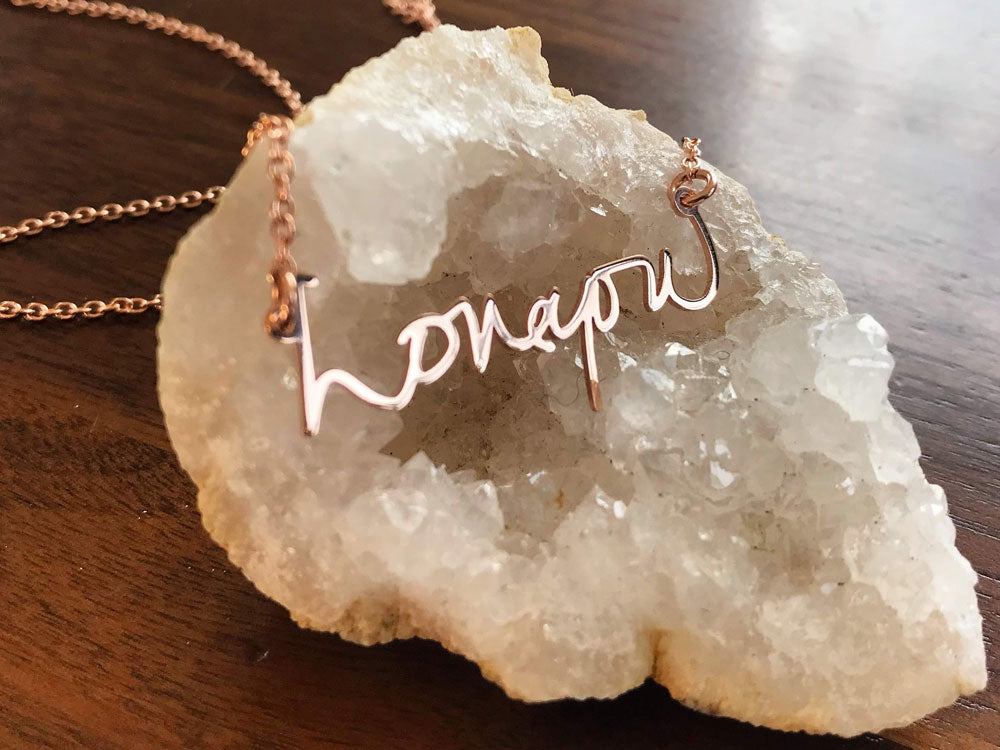 No Worry Guarantee
Our jewelry is made to last, but in the event that you need it, repairs are free for the first two years.